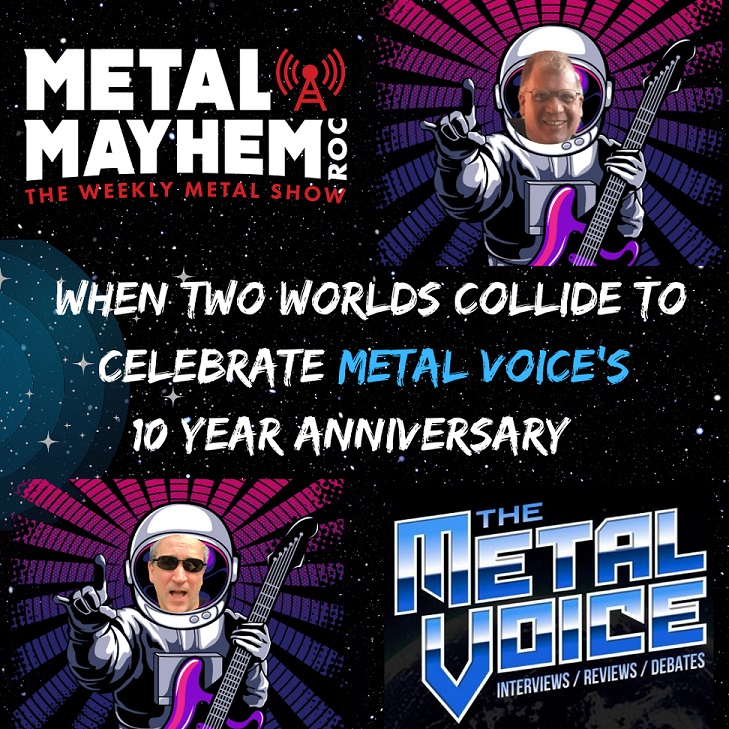 Jon" The Vernomatic" Verno welcomes Jimmy Kay from The Metal Voice on to celebrate the Canadian Heavy Metal website/ You-Tube channels 10-year anniversary. Jimmy share's how he and a old buddy turned a summer ritual of talking metal around a BBQ campfire, into friendships with some of the metal industries most respected artists. 
Jimmy participates in Metal Mayhem ROC show segments Mt.Rushmore of Metal with his top 4 interviews all time. Gives the Vernomatic some advice on how to turn a labor of love into a sustainable heavy metal media brand and some of the "Money can't buy" experiences from the last 10 years. 
As always, THANK YOU for your support. Listen, Like and share this podcast.