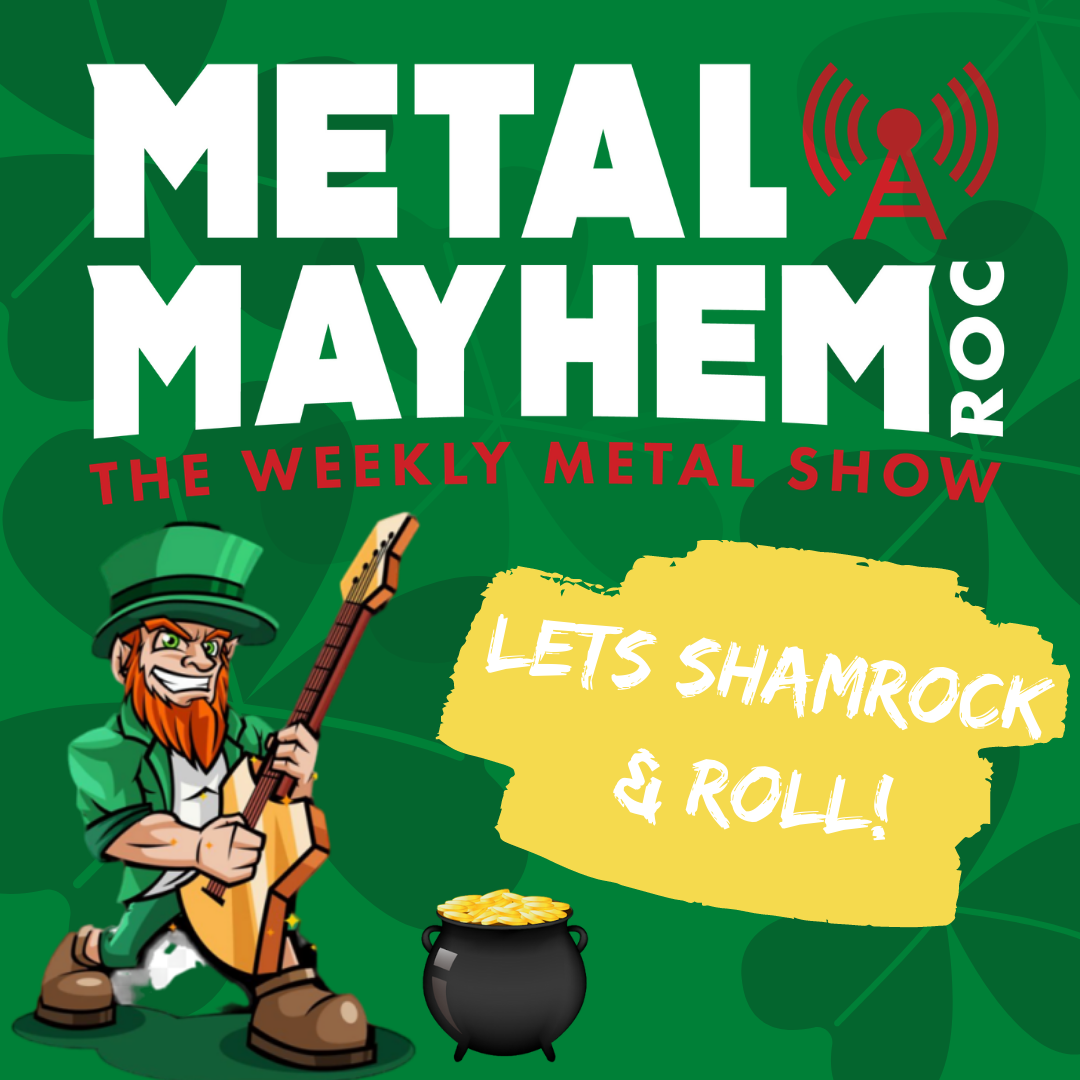 Happy St.Pattys's Day Metal Heads. To keep with the spirit of the Irish we welcome one of their own to this weeks show.  Jon 'The  Mc Vernomatic " Verno welcomes Irish Rocker Ricky Warwick to the show.
Metal Forever Mark and "McVernomatic" share some past concerts shenanigans in a holiday edition of METAL CONFESSIONS.
Ricky Warwick is a Northern Irish musician and songwriter, and the lead singer with Black Star Riders and Thin Lizzy. He is also the frontman for the Scottish hard rock band The Almighty. with whom he achieved chart success in the UK throughout the 1990s. Warwick has released several solo albums and performed with a variety of other bands and artists, and also fronts his own band, The Fighting Hearts, to showcase his solo material.Warwick gained notoriety when he was asked to join a revised version of Thin Lizzy by long time thin Lizzy member Scott Gorham.
In September 2009, Gorham began to assemble a new version of Thin Lizzy, and in May 2010 a new line-up was announced. Joining Gorham was original drummer Brian Downey, long-standing keyboardist Darren Wharton, Def Leppard guitarist Vivian Campbell, and singer Ricky Warwick from The Almighty, while Marco Mendoza returned to fill the bass guitar role.
In April 2011 the band announced that Vivian Campbell would be leaving Thin Lizzy amicably to rejoin Def Leppard after one final gig on 28 May. He was replaced by Guns N' Roses guitarist Richard Fortus.[46] On 28 August, it was announced that Damon Johnson of Alice Cooper's band would be replacing Fortus for Thin Lizzy's tour of the US with Judas Priest. Fortus returned to tour with Guns N' Roses for the rest of the year, and Johnson has since replaced Fortus permanently.
On 10 October 2012, Thin Lizzy announced that the new material would not be released under the Thin Lizzy name, but would be released under the name of Black Star Riders.. According to Gorham, this was "out of respect to Phil Lynott and the legacy he created", though he confirmed that the new material would feature the classic Thin Lizzy sound. Ricky Warwick announced that the group would cease regular touring as Thin Lizzy at the end of 2012, 
Today sees Ricky Warwick release his first solo record in five years with 'When Life Was Hard And Fast'. To celebrate the release of the new album,
For the process of recording the album, Ricky was joined by Robert Crane (Bass), Xavier Muriel (Drums) and Keith Nelson (Guitar) as well as a number of special guests including Def Leppard's Joe Elliott, Andy Taylor formerly of Duran Duran, Thunder's Luke Morley, Dizzy Reed of the mighty Guns 'N Roses and even Ricky's daughter Pepper. Keith also produced the new album, having previously worked with Buckcherry, Blackberry Smoke and Alice Cooper. Keith noted that "Ricky is a true Rock-n-Roll soul... he's got incredible stories to tell and a unique way of telling them. It's been an honor to be asked to partner and contribute to this record."
Vernomatic gets the details of how Black Star Riders and Thin Lizzy have a unique connection to the Metal world. Great listen and A superv way to celebrate with our Irish friends. 
Facebook.com/rickywarwickofficial
Twitter.com/rickywarwick
Instagram.com/rickywarwickofficial