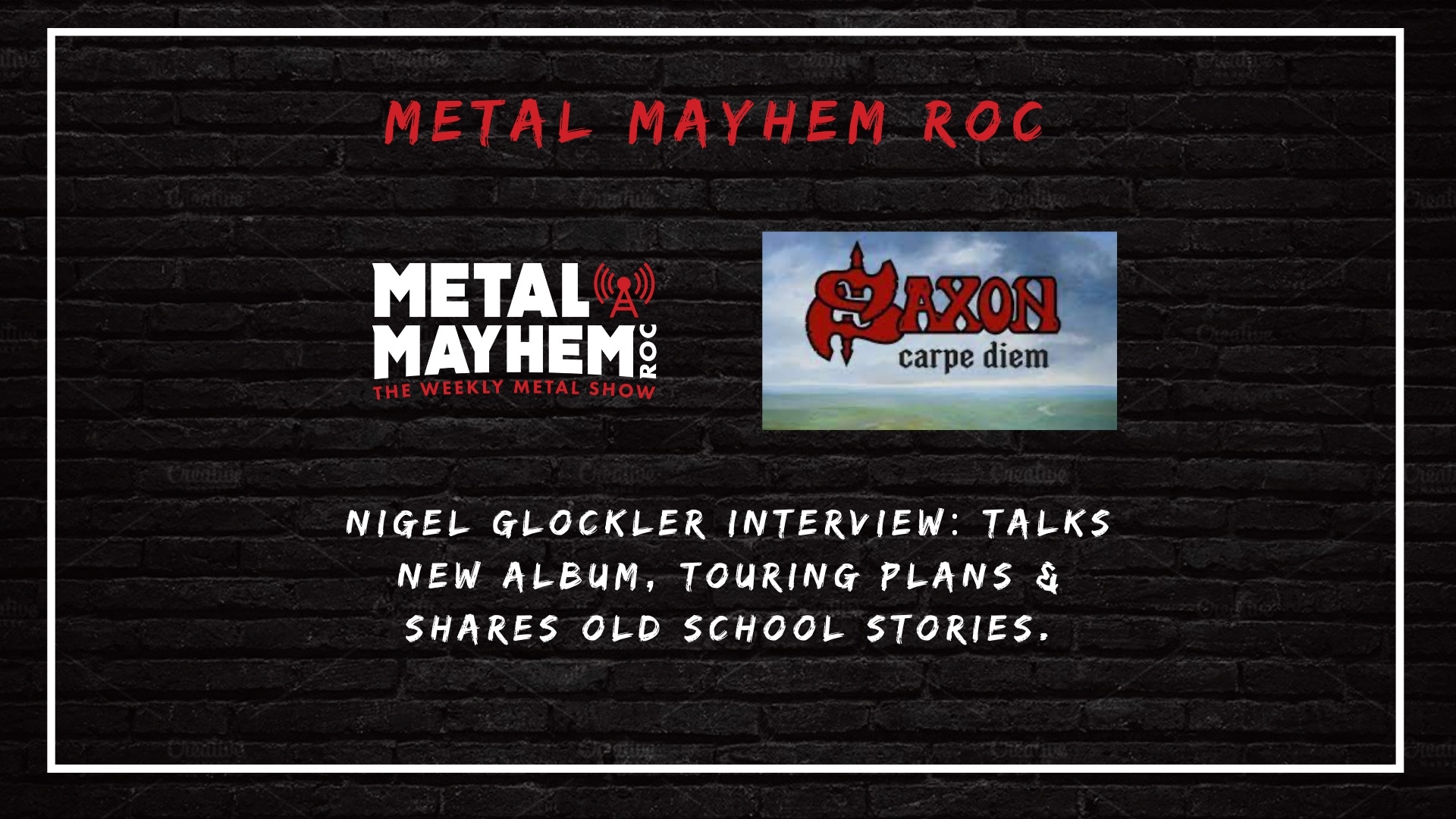 Hello Metalheads ! No April fools day trick for you. We really have an exclusive fun interview with SAXON drummer Nigel Glockler as he discusses with the Vernomatic the brand new INSPIRATIONS CD.
Coming off of a successful album/tour cycle with their previous effort "Thunderbolt", Biff Byford & Co. reportedly already have new original material in final stages of production to be released. Understandably though, presenting this now would be shooting blanks for a band that has become such a staple in the live circuits under normal circumstances. Hence the idea to buy some time with "Inspirations". But rest assured, this is not something hastily put together – Saxon clearly put a lot of thought into this release, starting with its cover – a black and white drawing with the classic formations of the bands they're covering.
Nigel plays along with staple show segment Mt.RUSHMORE of metal and gives some highlights of past tour antics. Great conversation with a super guy from a HEAVY METAL HOF BAND..