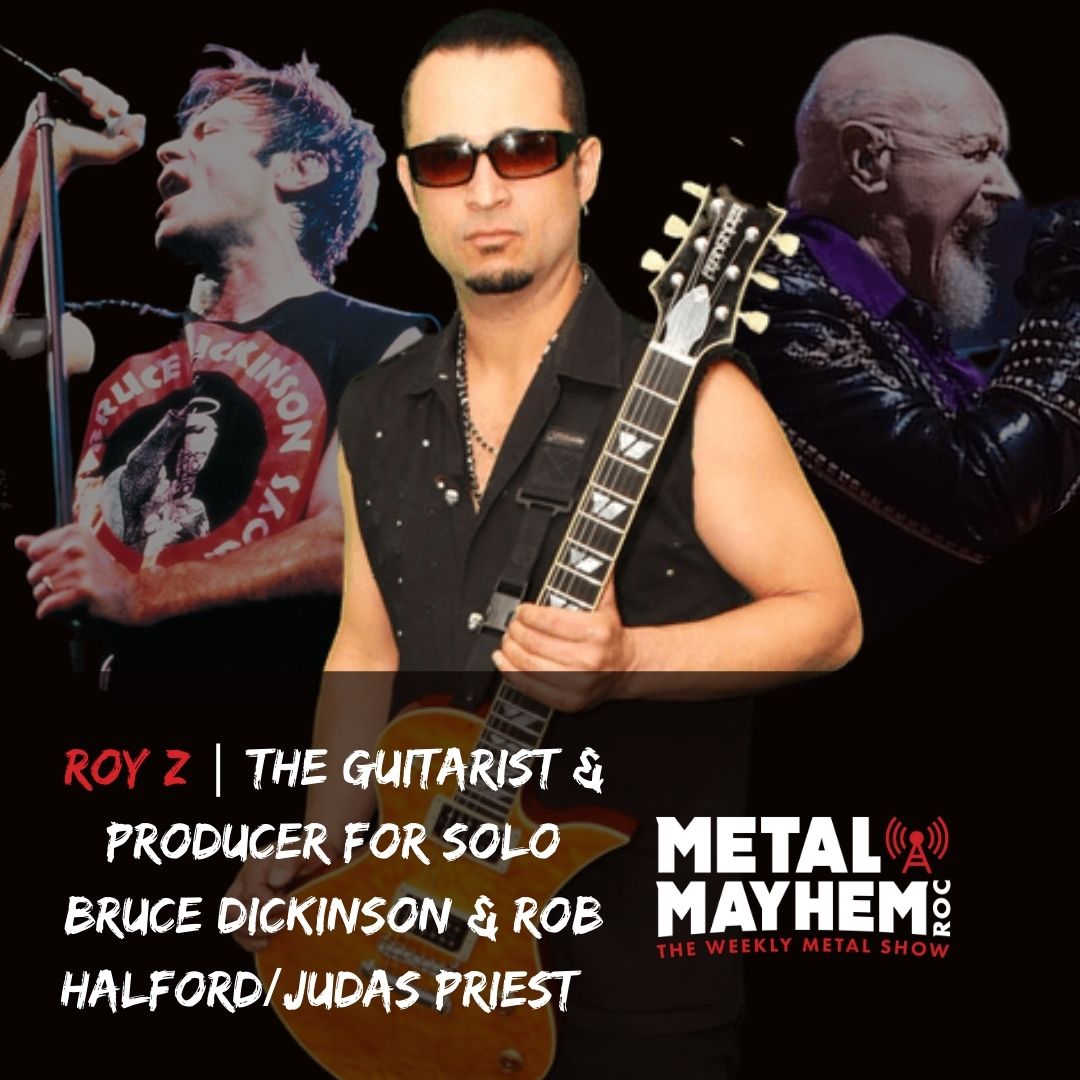 Good evening #metalheads! We have a VERY fun and informative show for you.
For the last 20 years, Metal Forever Mark has been good friends with Roy Z, a veteran metal guitarist and contributing writer of Bruce Dickinson's solo material from 1996-2005.
Tonight, Roy Z shared on how he and Bruce met and developed such a strong musical connection. From writing and recording together, to sharing the stage with him and Adrian Smith. Roy Z also had the chance to work with Rob Halford during his solo career and future releases! He played a big part of Rob's return to Judas Priest and produced the reunion album "Angel of Retribution."
Too many stories followed to list here. Metal Forever Mark and Roy Z shared never-before-heard stories from their long friendship and shared his picks from Mt. Rushmore of Metal & Metal Confessions. Such a cool way to look back at a historic period Heavy Metal History!