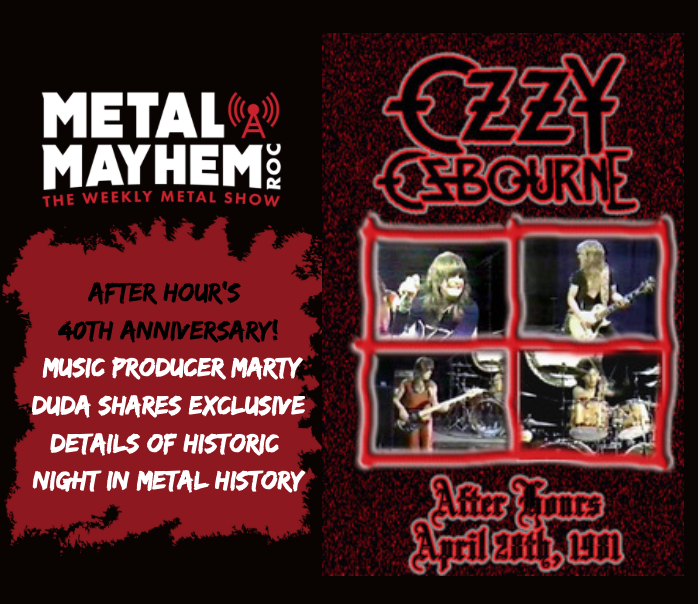 Good Evening Metalheads!
Tonight we celebrate the 40th anniversary of the After Hours TV Show.
This is a cool chat with the Marty Duda. On April 28th, 1981; Marty was the young disc Jockey responsible for booking Ozzy Osbourne & The Blizzard of Ozz on hit TV show "After Hours" at 31 Studios here in Rochester, New York. Randy Rhoads took to the stage to film a live performance, this is the only pro shot video footage in existance of the late Randy Rhoads.
Marty shared of just how and why he booked Ozzy, what is was like to both meet and work with Ozzy, Randy and the rest of the band .
Vernomatic also welcomed Bill "The Rager" on to get his reflection on being a 14-year-old young metalhead and his once in a lifetime chance to see the late great Randy Rhoads in concert.
A fun walk down Heavy Metal Memory lane from those that were there and furthermore cementing Rochester NY in the Top 5 Most Metal Cities in the US.