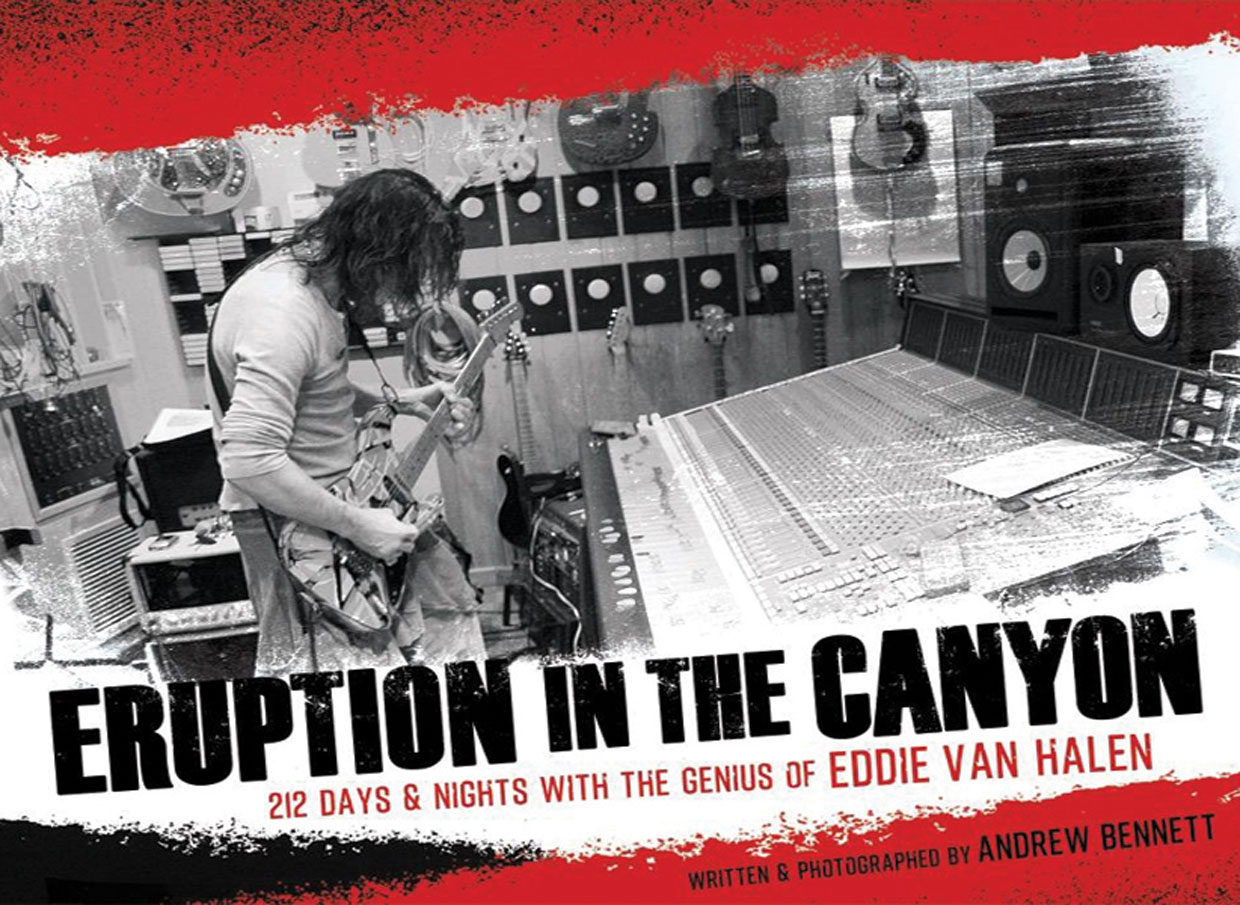 Hello #metalheads. It's Thursday and its time for a brand new edition of Metal Mayhem ROC. Jon "The Vernomatic" Verno and Metal Forever Mark present Part 2 of exclusive epic interview with Rock filmmaker Andrew Bennett, author of Eruption in The Canyon: 212 Days and Nights with the legendary Eddie Van Halen.
Andrew shares the details of Wolfie calling David Lee Roth and leaving a voice message inviting Dave to a jam session at the 5150 Studios. Hear never-before-told stories of when Dave met with the Van Halen's at the studio prior to rehearsals for the 2007 reunion tour
Official website to order www.eruptioninthecanyon.com.  DO NOT USE AMAZON LINK FOR ORDERING !!
A revelatory, fly-on-the-wall collection of photographs and stories documenting Eddie Van Halen at work in his famed but seldom seen 5150 studio, from the 2004 reunion with Sammy Hagar through the 2007 reunion with David Lee Roth.
A fortuitous call from a stranger in the middle of the night led to a once-in-a-lifetime assignment. The stranger was Eddie Van Halen. The assignment, as Eddie related it, was to "capture the truth. Show people how hard I work, because that's the truth."
Having no idea where this would lead or in what form it might be shared, Andrew Bennett spent portions of the next two years relentlessly documenting everything that occurred inside Eddie's sanctuary. From rehearsals, recording sessions, and revealing conversations, to vicious arguments, brutal brawls, and a wild encounter with Fred Durst of Limp Biscuit.. He memorialized every square foot of that sacred space, every piece of equipment, and every guitar—including the beloved Frankenstrat.
Featuring more than two hundred photographs, and accompanied by intimate reflections on what the author witnessed, Eruption in the Canyon presents an incomparable portrait of one of the most revered artists in history.