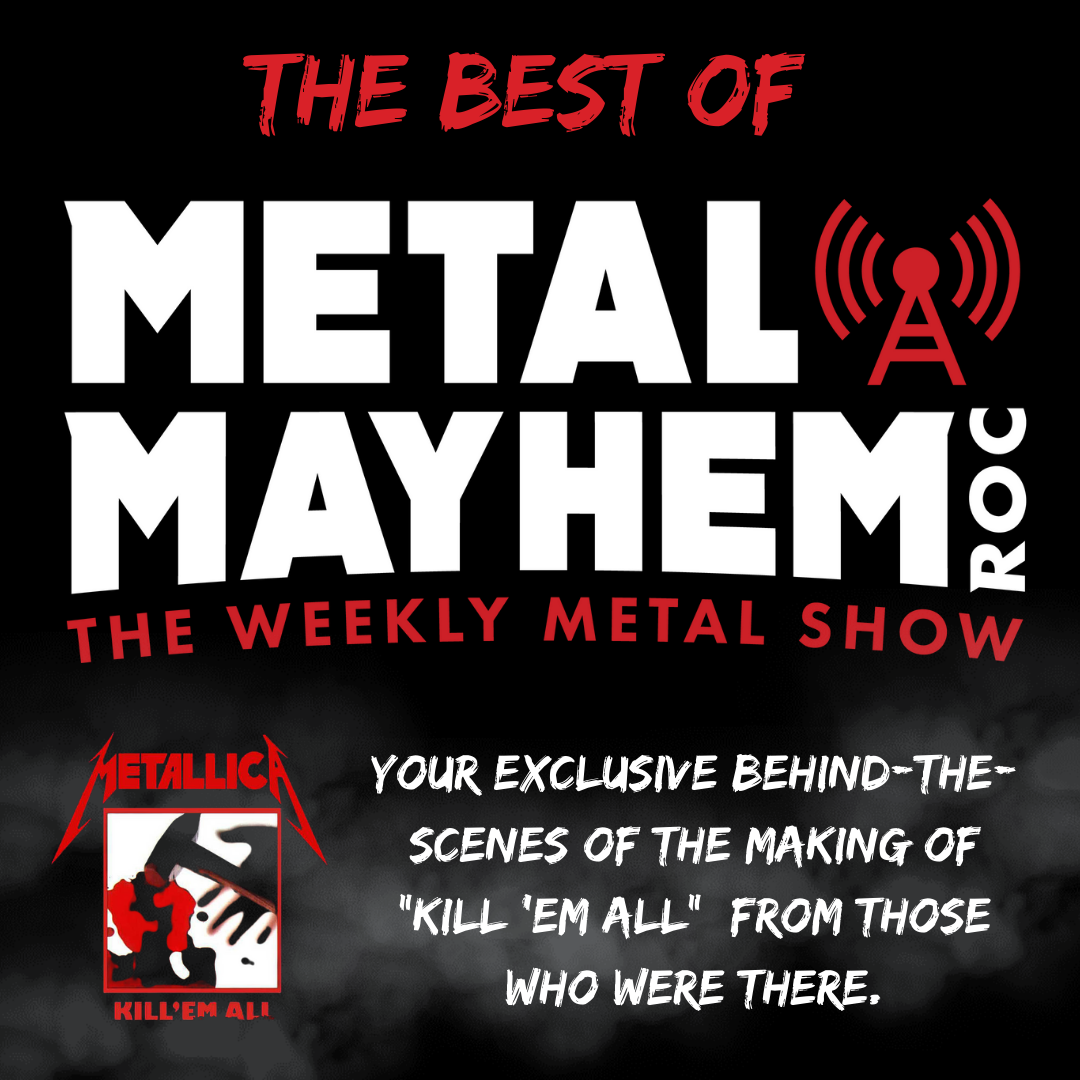 Good evening metal heads. On tonight's episode we are re- Airing the popular "Making of Kill Em All "interview with Andrew Wroblewski, the then 21-year-old sound engineer who helped record the classic debut album from METALLICA.
We caught up with Andrew to see what kind of feedback he has received and who has reached out to him regarding this very popular episode.
Andrew discloses publicly for the first time some ground breaking news regarding the donation of one of a kind freshly uncovered media and shares a few new tidbits from That magical 6 week run in the spring of 1983.
Metal Mayhem ROC Correspondent "The Cranker'' checks in as well to share memories of hanging out with the Metallica guys while they were here in town recording the album. If You haven't yet  heard this episode you are in for a treat, if you have, then listen again , Im positive you will enjoy it even more for the second time around.
As always , please listen , like and share. Keep It Heavy!!