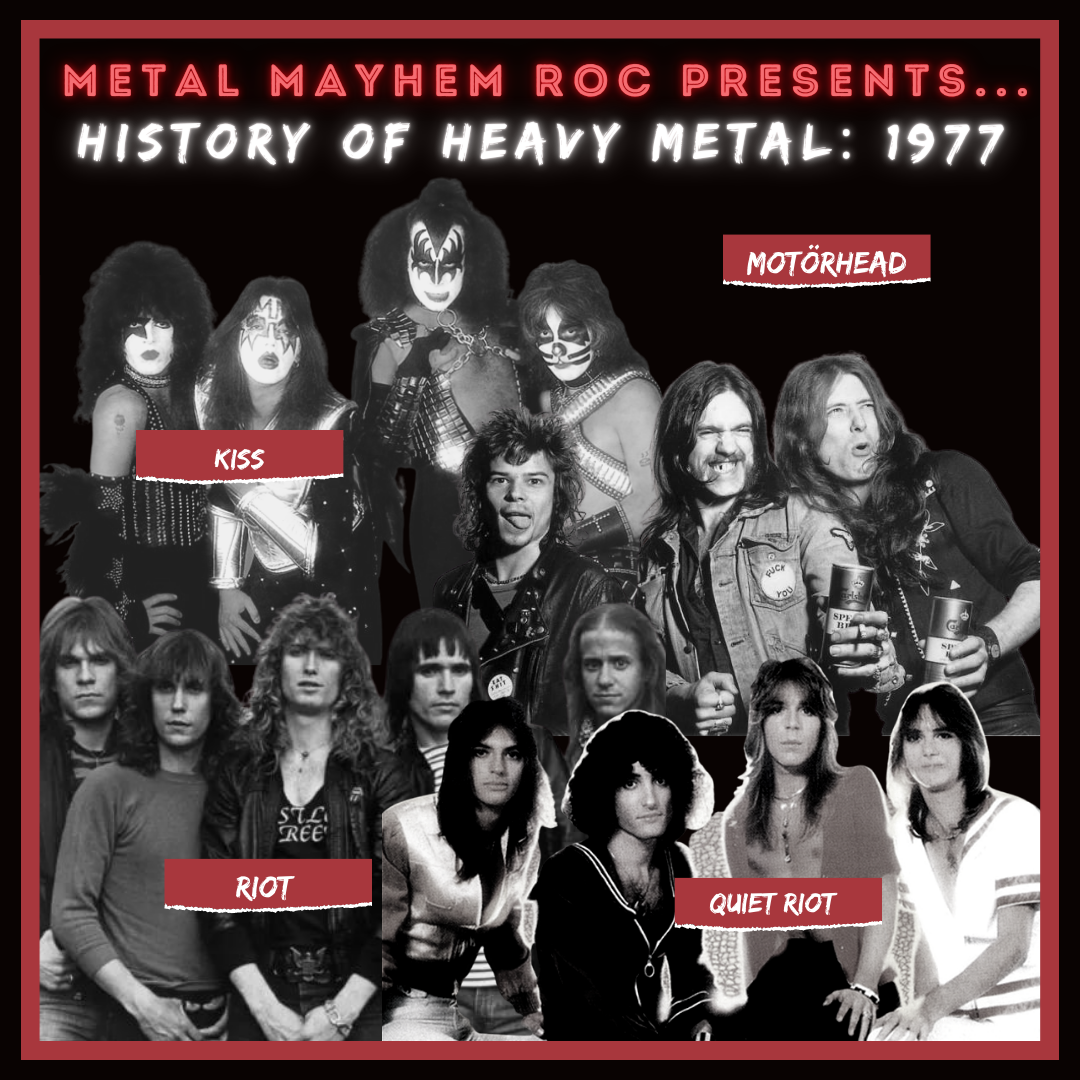 Good evening metal heads! Welcome to another edition of Metal Mayhem ROC.  Tonight, we welcome in the month of ROCKTOBER with the latest installment  of our riveting series "The History of Metal" - 1977.
The Vernomatic is welcomed back by show correspondence" Metal Walt" and Ian O'Rourke as the guy's dissect some of the greatest releases from '77.
Vernomatic provides commentary and music from ACDC, BOC, RAINBOW and RUSH, as well as updates on TED NUGENT and AEROSMITH. Ian catches up with what THIN LIZZY, UFO and QUEEN have been releasing. "Metal Walt" gets us up to speed on the two new kiss releases LOVE GUN and KISS ALIVE 2 as well as the state of BLACK SABBATH, ALICE COOPER and JUDAS PRIEST.
We highlight debut albums from MOTORHEAD, QUIET RIOT, RIOT and CHEAP TRICK, plus take a peek at the bands that are ready to bust out from  garages and basements around the world and make an impact in 1978. All this plus the commentary and wisdom of the Vernomatic, "Metal Walt and Ian O'Rourke.
We invite you to share your comments, Good or bad, with us at Vernomatic @metalforever.com and join the discussion at the Metal Mayhem ROC Facebook Group page https://www.facebook.com/groups/409879766475870
 Thank you for your support. Please listen, like and share with even your nonmetal friends and as always remember to -KEEP IT HEAVY!!