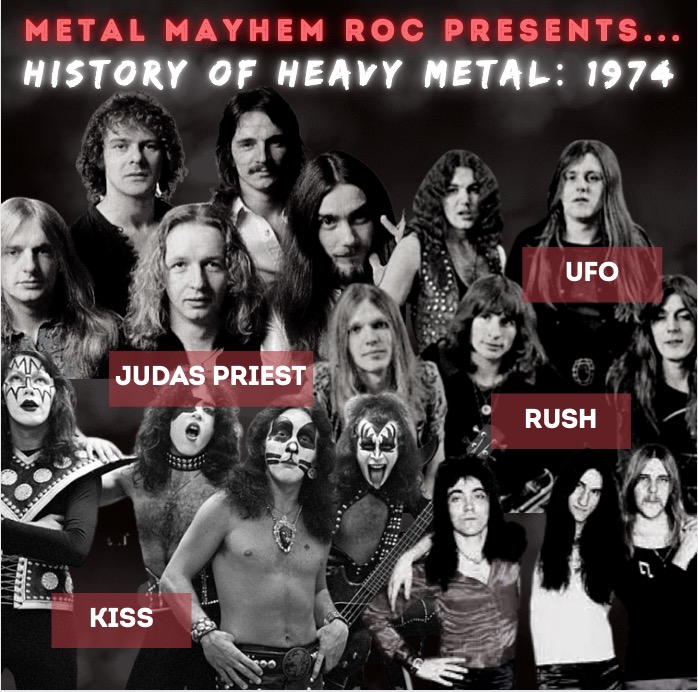 I welcome back show correspondents and metal historian's Ian O'Rourke and "Metal Walt " on to help navigate this awesome new series. We have decided to showcase 1973-1988, as we feel this period was the most explosive and history making time frame when chronicling "The History of Metal."
In episode two of this 15-part series, we highlight the year 1974. We are reflecting back on what the hard rock and Metal landscape was like at the time, revisit the albums released this year, introduce new bands debuting and just enjoy a fun, informative discussion.
1974 saw the debut albums from KISS, RUSH, JUDAS PRIEST, SCORPIONS and BAD COMPANY as well as follow up releases from UFO, QUEEN, MONTROSE and DEEP PURPLE.
We encourage feedback from the listeners, welcome fact checking, both your opinions and takes on these bands as we take a look back at the HISTORY OF METAL.