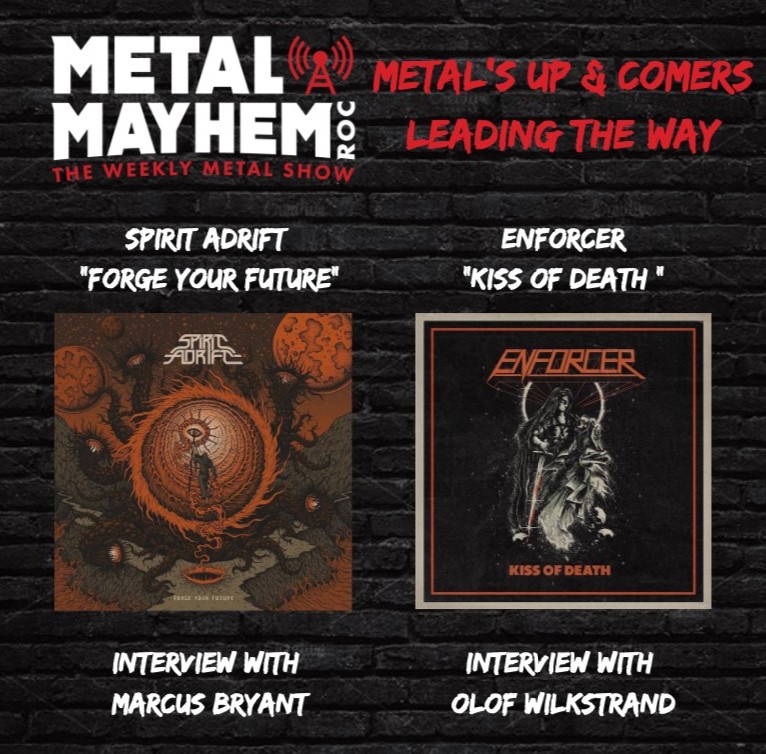 Hello metal heads! Here is this week's episode of Metal Mayhem ROC.
Tonight, we are featuring two young bands that have been gaining a loyal following, both have new material out and are eager to share their story
SPIRIT ADRIFT
New masters of heavy metal — are back.  Not even a year after their critically acclaimed album Enlightened In Eternity, Spirit Adrift have returned with yet another masterpiece: a 20 minute-long, three-track E.P. titled Forge Your Future. 
Marcus Bryant returns to the show to share details of the writing of this E.P., how the new members have fit in and touches on the fall string of shows.
ENFORCER
If you're looking for classic heavy metal with a modern edge, Swedish quartet Enforcer have got you covered. The band play the kind of high-flying, balls-out music that make fingerless leather gloves feel like a necessary purchase.
Guitarist and Vocalist Olof Wikstrand joins us to get us up to speed on what the band is up to. Enforcer have just dropped a new single titled "Kiss of Death," and holy shit is it a lot of fun.
This is a great peek at two of the "Young Guns" that are making a impact in the Heavy Metal landscape in 2021.