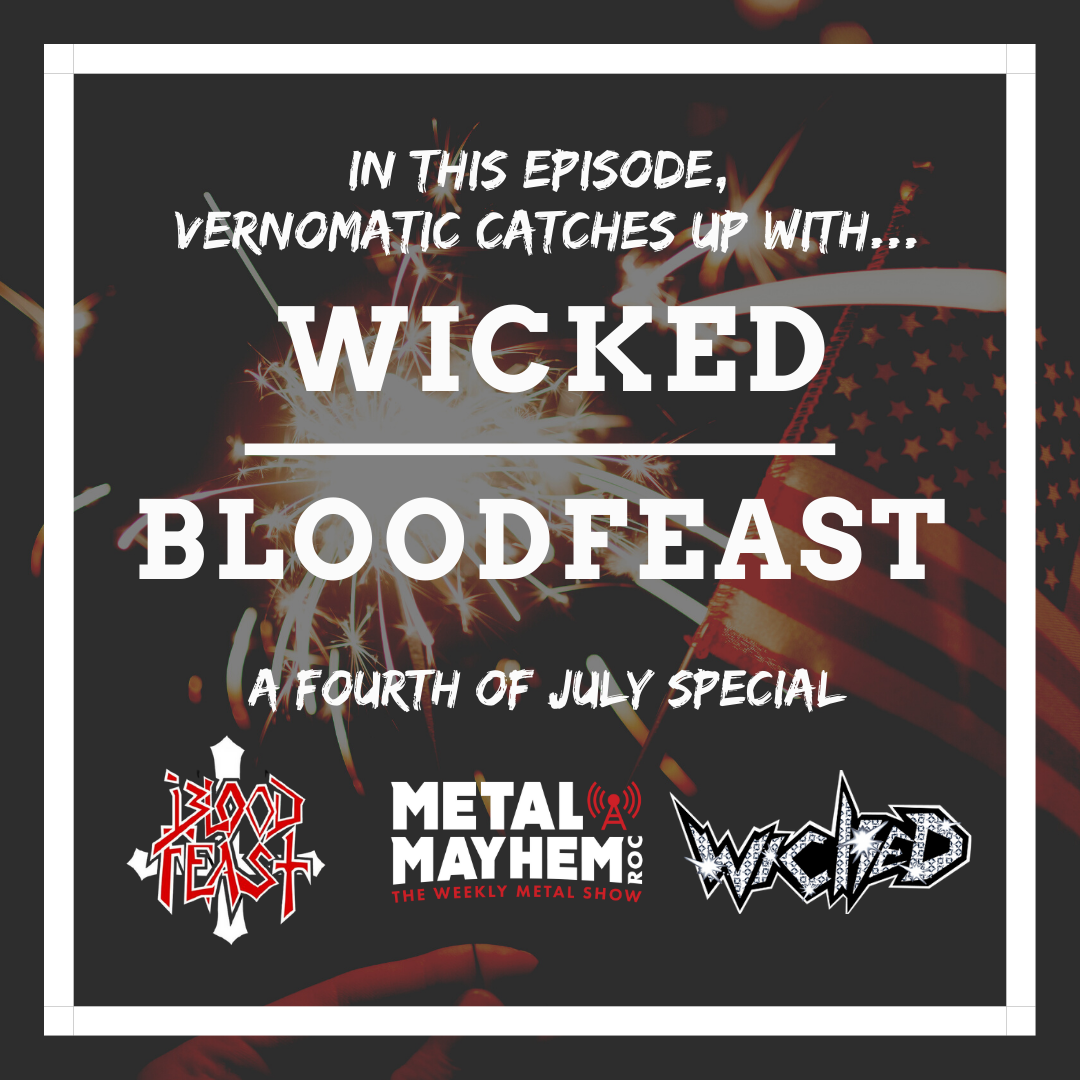 Happy Birthday AMERICA! – Good evening Metal Heads, we hope everyone is ready for a fun, relaxing safe and HEAVY 4TH of July holiday weekend.
On This week show, we catch up with two bands that were featured on special episodes last fall.
WICKED, from central New York, has just put the finishing touches on their official debut album, so Bassist Danny Doll returns to the Podcast to discuss how 2020 turned out, writing and recording the album, and to promote the July 8th showcase show at The Photo City Music Hall in Rochester NY. Danny shared a brand-new track that is exclusive to The Metal Mayhem ROC Podcast and can be only heard here, tonight!
BLOODFEAST, veteran thrashers from the NY/NJ area are finishing up the follow up to 2017's A Future State of Wicked, so we called on bassist and show friend Tom Lorenzo to share with us all the up to the minute details. Some major news regarding the band's lineup is divulged for the first time anywhere right here on Metal Mayhem ROC. Tom gives us the live touring plans for the band in 2022 and beyond.
We are doing our part to share with our listeners what some of the east coast National metal acts are up to and to support in any way that we can.
Again, thank YOU for the support, listen, like share and always KEEP IT HEAVY!