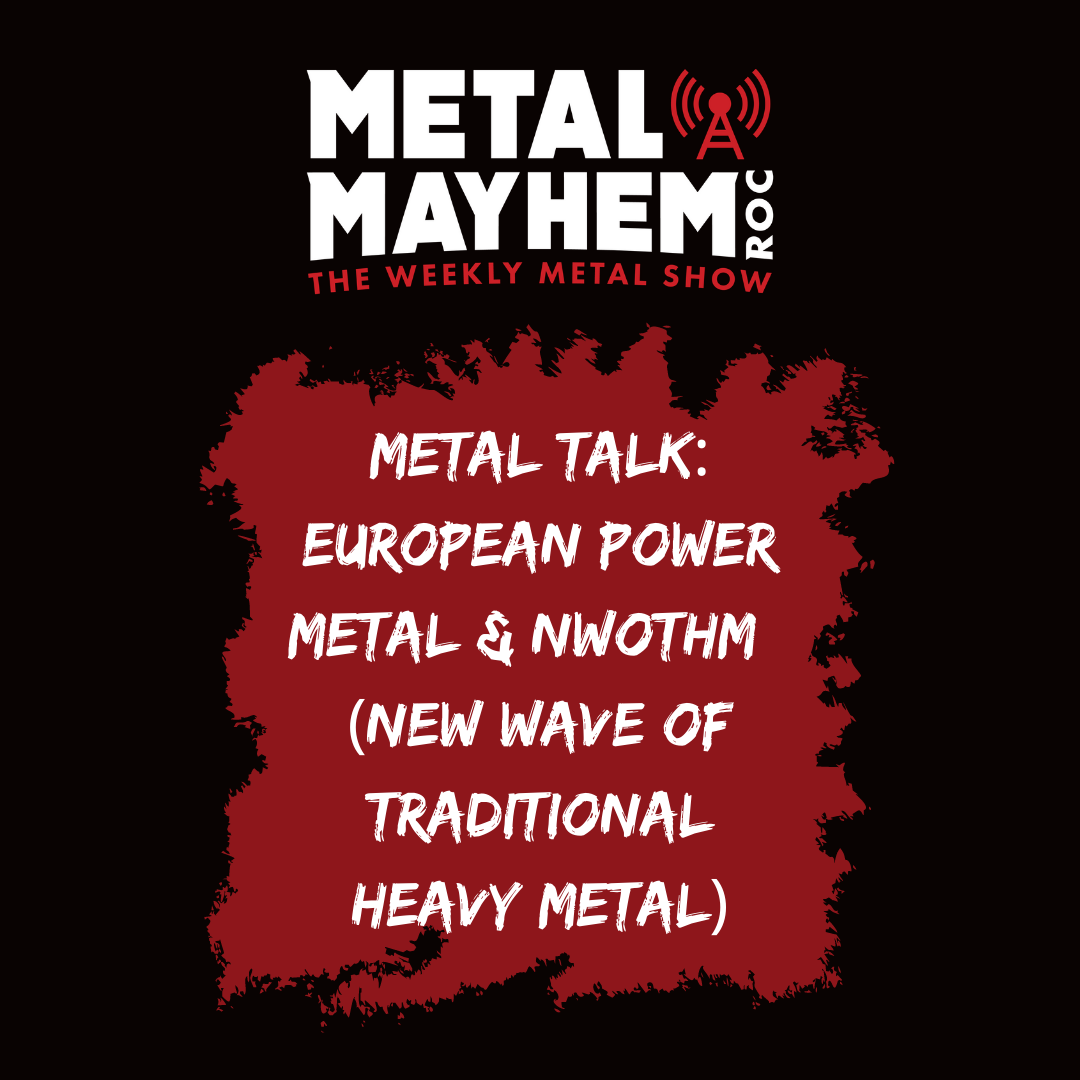 Good evening Metal heads!! Vernomatic Here- On Tonight's show we discuss the landscape of both European Power Metal and the quickly emerging presence of the  NWOTHM Movement.
I welcome into the studio my cohost Metal Forever Mark and introducing new Show contributor EXCITER. 
MFM and EXCITER established a connection by following the best of the European Power metal scene. Exciter and Mark share there in sight on the current state of the genre. 
Vernomatic  presents a sample of what the NEW WAVE OF TRADITIONAL HEAVY METAL scene has to offer. he plays choice cuts from up in comers SPIRIT ADRIFT NIGHT DEMON and MOTORLORD
It's a fun listen as new  Metal Mayhem ROC correspondent EXCITER shares his knowledge and  passion for European Power Metal with the guys .