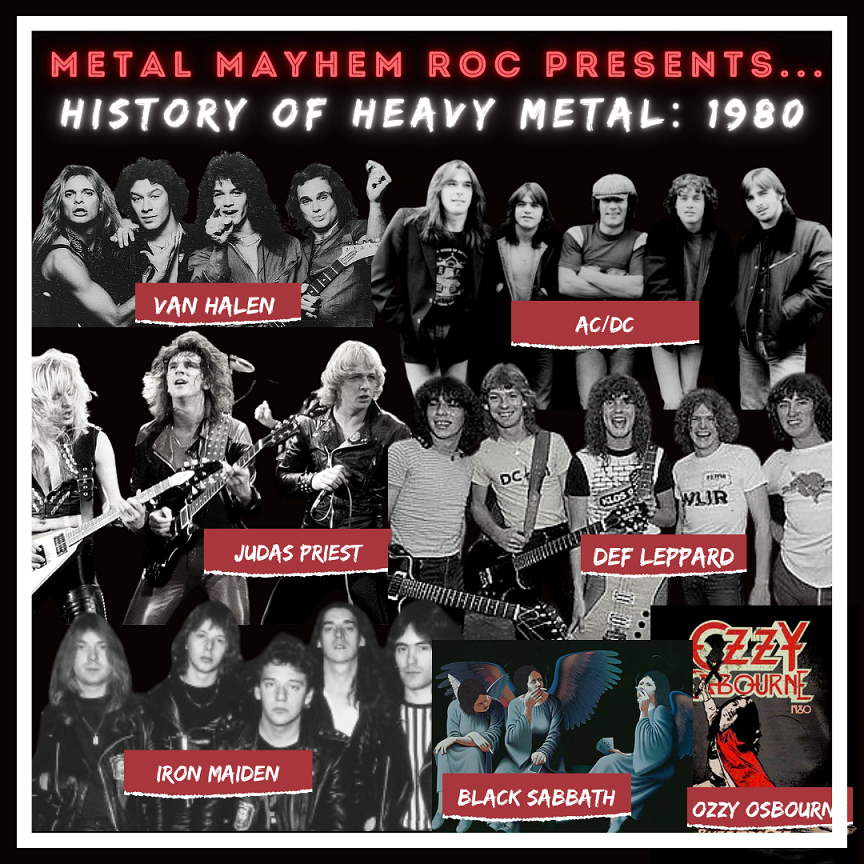 Good evening metal heads! Welcome to another edition of Metal Mayhem ROC.  Tonight, we are continuing our ongoing series "The History of Metal"
Show host Jon "The Vernomatic" Verno is joined by show correspondence" Metal Walt" and Ian O'Rourke as the guy's dissect some of the greatest releases from the year -1980
Vernomatic provides commentary on the SCORPIONS Animal Magnetism, VAN HALEN Women and Children First and DEF LEPPARD On Through the Night releases.
"Metal Walt" cover's RUSH Permanent Waves, JUDAS PRIEST British Steel and BLACK SABBATH Mob Rules albums.
Ian O'Rourke introduces OZZY and the Blizzard of Ozz,, IRON MAIDEN and MOTORHEAD releases. and then joins the "Vernomatic" and "METAL WALT" for a round table discussion on ACDC Back in Black.
We invite you to share your comments at www.podchaser.com. Just enter Metal Mayhem ROC in the search box, scroll down and press the MMROC logo and Rate and Review.
As Always you can contact us at Vernomatic @metalforever.com and join the discussion at the Metal Mayhem ROC Facebook Group page https://www.facebook.com/groups/409879766475870
Thank you for your support. Please listen, like and share with even your nonmetal friends and as always remember to -KEEP IT HEAVY!!