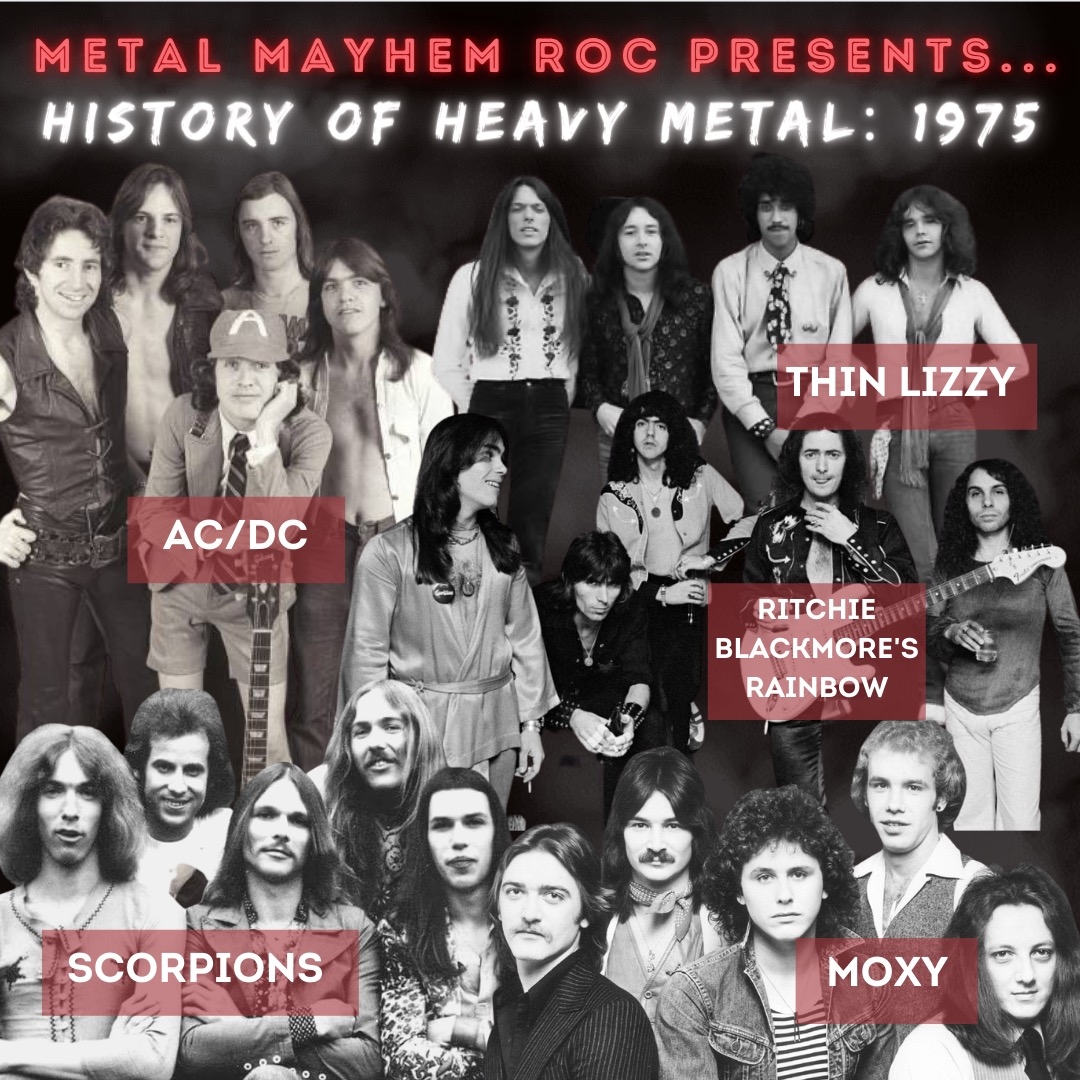 Good evening Metal Heads! Its Thursday and time for another new edition of Metal Mayhem ROC.
Tonight, I welcome back show contributors and metal historian's Ian O'Rourke and "Metal Walt "on to help navigate this awesome new series- "The History of Metal."
In episode three of this 15-part series, we highlight the year 1975. We reflect back on what the hard rock and Metal landscape was like, revisit the albums released, what new bands were  debuting and cover, in detail, the comings and goings of the biggest bands in the world.
1975 saw new albums from Legend bands like LED ZEPPELIN, BLACK SABBATH, QUEEN, ALICE COOPER and UFO as well as follow up releases from up and comers RUSH, KISS, SCORPIONS, MONTROSE and BAD COMPAY.
Debut albums from Ritchie Blackmore's RAINBOW, TED NUGENT, AC/DC and Canada's MOXY.
We encourage feedback from the listeners, please Leave your comments, takes and opinions on https://www.facebook.com/groups/metalmayhemroc or https://metalmayhemroc.com/
Please listen, like, share and always -KEEP IT HEAVY!!