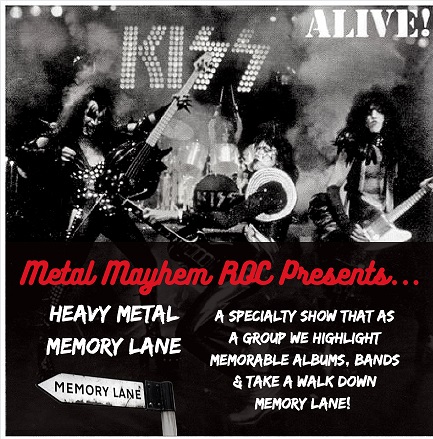 Good evening metal heads! Hope everyone's start of summer 2021 is going awesome! 
On tonight's show, we take a trip down Heavy Metal memory lane as we celebrate the brilliance of KISS ALIVE 1. Jon "The Vernomatic'' Verno welcomes two of our more dedicated listeners from both the podcast and our weekly live radio show on  www.thatmetalstation.com to participate in the discussion. 
Bill Lander, lead singer from the power /thrash band Order of The Dead shares his history of discovering KISS as a young metal head in the 70s and how KISS ALIVE 1 helped sculpt him into A current day thrasher.
Jimmy Neff, AKA 'Jimmy from The Bronx", also joins us as our token KISS EXPERT. Jimmy is from NYC and was there when KISS started in the early 70s, saw all those early tours and witnessed first-hand the KISS EXPLOSION.
Say what you want about KISS today, There is no denying the impact that the original band had on the history of hard rock and Heavy Metal. True Rock N Roll Royalty!!  
These Three KISS heads share their most memorable KISS concerts, tours and memories when they play the  show staple Mt. Rushmore of Metal segment.
As always THANK YOU for the support, and please like, share and subscribe to the podcast.
Vernomatic and Metal Forever Mark