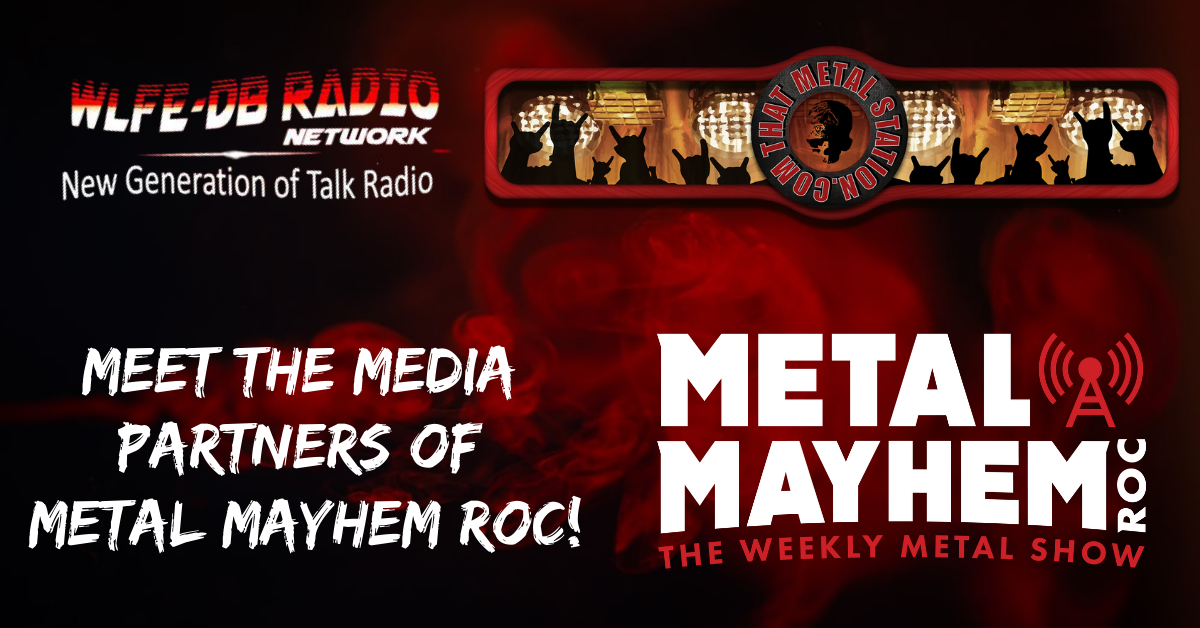 Good evening Metal Heads! Metal March Madness is coming to an end, just as spring fever is in full force. On tonight's show, we profile two of our Media Partners that have helped build the Metal Mayhem ROC brand into what it is today.
WLFE-DB Radio and WLFE-DB Digital Network is an Ontario NY based production company specializing in both audio Podcast Production as well as Internet Television talk shows. 
Ted Wolfe is the co-owner of WLFE-DB Digital Network and host of a weekly television talk show "Talking with Teddy." I was recently a guest on Talking with Teddy to discuss the history of Metal Mayhem ROC,  the connection that MMROC and WLFE-DB Radio share and to discuss where both operations are at in 2021.
Our second interview is a replay of our december interview with Mike "Metal Mike"  Tyler from www.thatmetalstation.com. We teamed up with TMS this January and launched a Live Radio show Metal Mayhem ROC Live on every Mondays on That Metal Station.
"Metal Mike" gives us the low down on all the wide variety of specialty metal shows hosted by Metal DJ's heard around the world. Mike shares the history of the station and gives us insight on where they are headed in 2021.
We wanted to share what type of programming our media partners have to offer and show our pride in being associated with 2 great outlets!
Have a great weekend and as always THANK YOU FOR THE SUPPORT!
Keep it heavy, 
Vernomatic & Metal Forever Mark