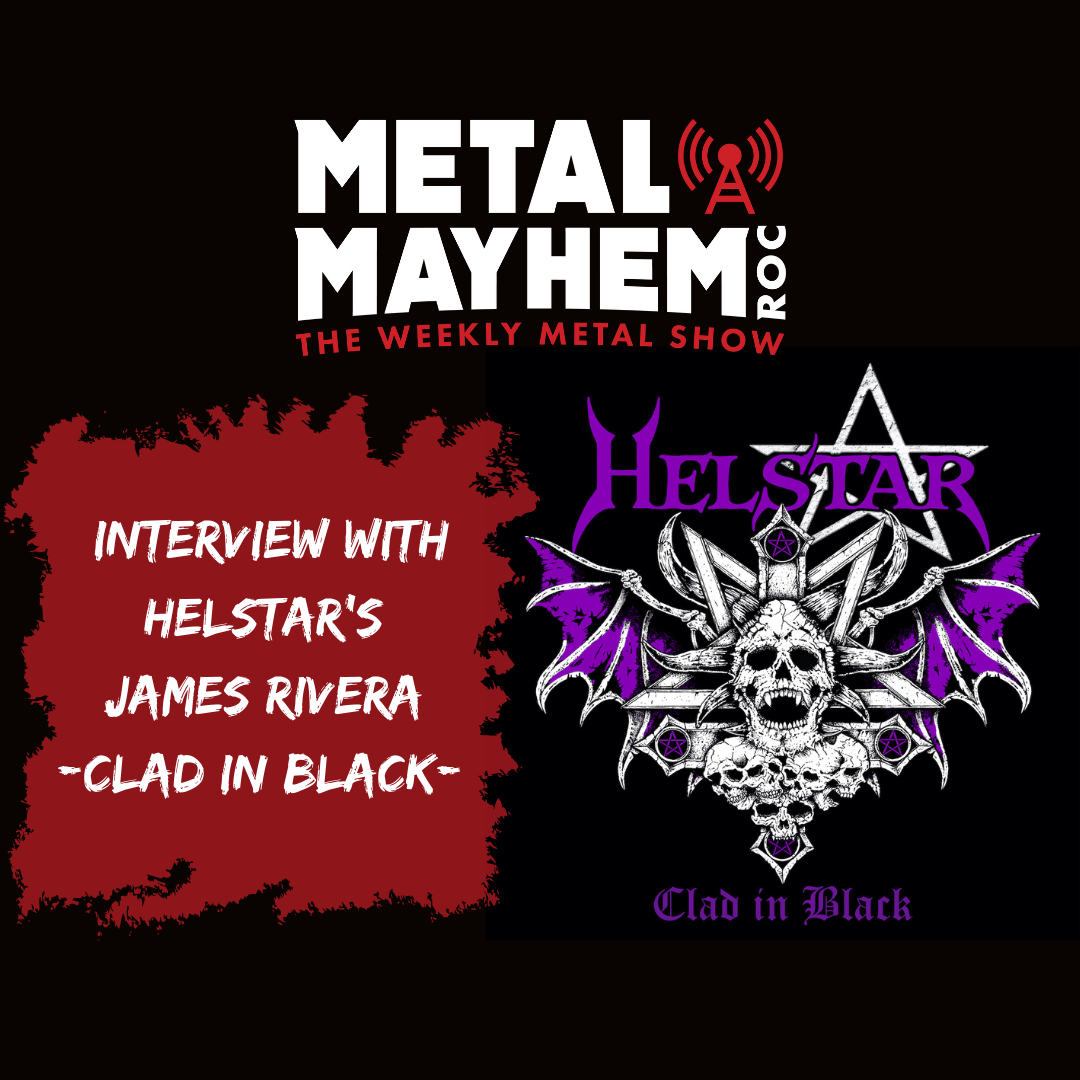 Hello Metal Heads! On this weeks show, we  visit with 80s Power metal ragers Helstar.
Helstar was one Americas better kept heavy metal secrets throughout the 1980s, composing a string of consummate LPs that earned the band many critical accolades. Formed in Houston Texas in 1982 by vocalist
James Rivera and guitarist Larry Berrigan, Helstar was soon making waves in underground tape trading networks with their very first demo, and in 1984, released their debut album, Burning Star.
Jon 'The Vernomatic" Verno and Metal Mayhem ROC show producer southern Cal catch up with long time Vocalist and vampire enthusiast James Rivera.
The three discuss the brand new Clad In Black release , how Helstar has adapted a unique three tier release model for the rebranding of the 2016's  Vampio.
The guys also dive into such topics   Touring with ALL the major acts in the metal world  as well as the unique back story of James's  METAL WAVE side projects. 
James Plays our Mt.Rushmore of Metal game, divulges his Top Metal vocalists,.