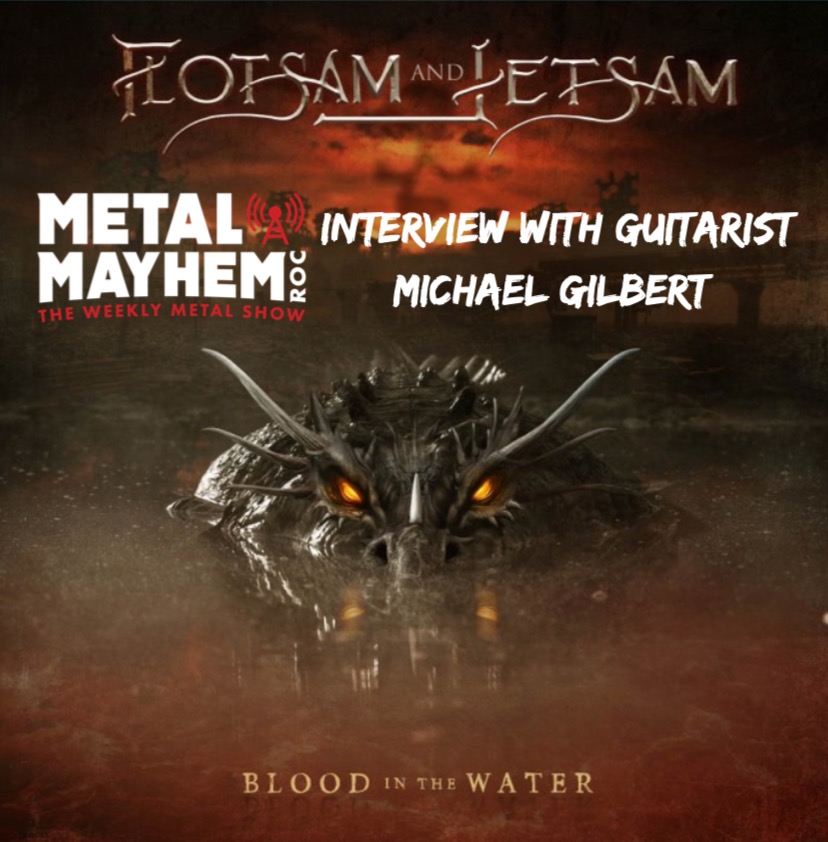 Good evening metal heads! On this weeks show the Jon 'The Vernomatic" Verno  welcomes Flotsam & Jetsam guitarist Michael Gilbert onto the show to discuss the bands brand new release Blood in The Water.
Vernomatic is joined tonight by show producer "Southern Cal" as they discuss with Michael were the band is at in 2021, how they kept the momentum going after the success of their last release , End of Chaos ,and touring plans in support of the new release.
The Guys have some fun with Michael as he shares his all time MT.RUSHMORE of bands Flotsam have toured with, what bands he is listening to now and just a general conversation about the current state of Metal. 
Great conversation with a very down to earth,  accommodating metal veteran. 
As always Thank you for Listening and support the new Flotsam & Jetsam Blood In The Water..