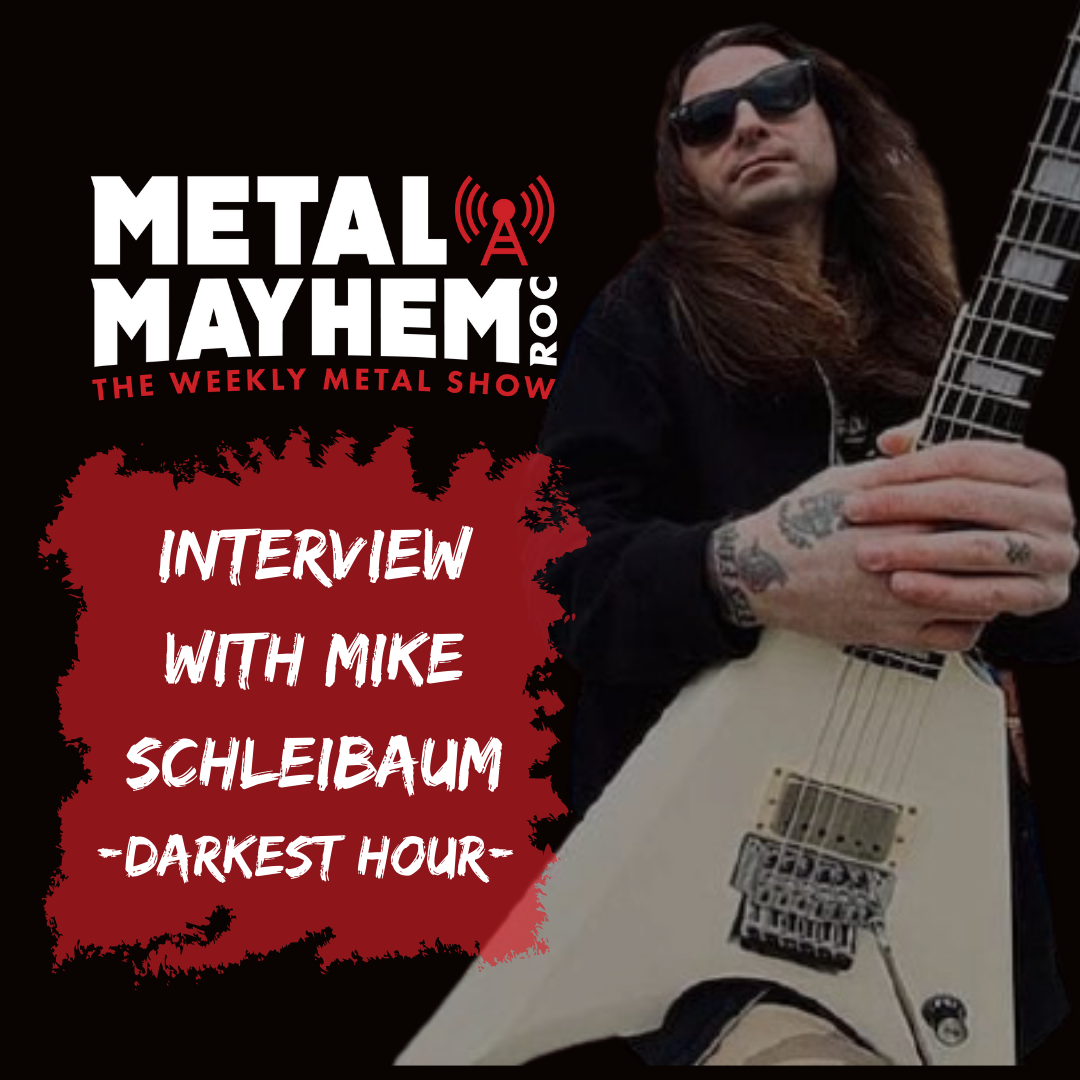 Darkest Hour-Guitarist Mike Schleibaum discusses the new Live in Lockdown cd and jamming metal for 25 years!
April 29, 2021
Hello Metal Heads!  Here's a preview of this week's show.
Show Hosts Jon"The Vernomatic" Verno and Metal Forever Mark are in studio together tonight to play a fun show segment of MT. RUSHMORE of Metal. Tonight's topic-" Songs that need to be played together." The guys give their list of metal songs that NEED to be heard back-to-back.
Tonight's feature artist interview:
Mike Schleibaum, guitarist of the melodic death metal band Darkest Hour .
Mike discusses the first phase of rollout for their new audio/video release titled Live in Lockdown - The Complete Collection.   
Filmed on September 26, 2020 as a benefit for Washington D.C.'s legendary venue Black Cat, Darkest Hour invited guest guitarists Fred Ziomek (ex-Darkest Hour), Kris Norris (ex-Darkest Hour), Buz McGrath (Unearth), Doc Coyle (Bad Wolves / God Forbid), Fella Di Cicco (Dreamshade) and Mark Heylmun (Suicide Silence) to join them via satellite as the band performed 11 of their greatest hits (+ 1 cover song) spanning their 26-year-long career thus far.
Live in Lockdown is free and only available to all Darkest Hour Patreon subscribers at this time. Subscribe now to immediately receive a download code for the audio version of the album and be automatically reserved for the future video and Vinyl component.
Mike and the" Vernomatic" discuss Mike's Mt. Rushmore of all time guitarists. Mike shares memories of growing up in Elmira NY, and spending a bit of time with family in Rochester NY
Mike also reflects on memorable tour stops at legendary Rochester venues The Bug Jar and The Penny Arcade as well as general commentary of his career in DARKEST HOUR.
As always, Listen, Like and share this podcast with all your metal head friends and remember to KEEP IT HEAVY