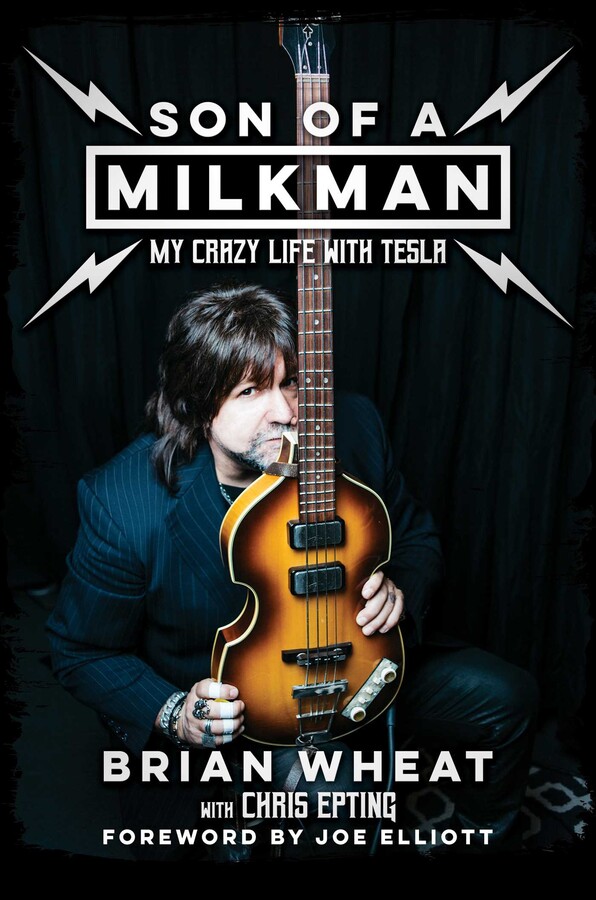 Hello Metal Heads! Welcome to the weekend. The Vernomatic and Metal Forever Mark welcome Brian Wheat onto tonight's show. The Metal Mayhem ROC guys take a deep dive into Brian's New book "Son Of a Milkman - My crazy life with Tesla."
Brian shares some insight on the formative years of when City Kidd eventually turned into Tesla and the struggles that all the members endured throughout the years.
Vernomatic and Brian debate Brian's selection of Mt. Rushmore Rockers of all time.
Metal Forever Mark connects with Brian on a personal level as they discuss the effects of the autoimmune condition, Colitis. Some great insight into what Brian has overcame in his lifetime.
Brian Wheat is far from your typical rockstar. As bassist for the multi-platinum band, Tesla, he's enjoyed the spoils of success and lived the sex, drugs, and rock 'n' roll lifestyle to the hilt. But it came at a cost, one that took years to repair.
In this deeply honest and utterly revealing memoir, Wheat sheds light on the many challenges he faces, including bulimia, weight issues, and the crippling anxiety and depression caused by his conditions. Just like the songs his legendary band made, this is no-nonsense, blue-collar storytelling at its best. While revealing the vulnerable human behind the bass guitar, this autobiography also offers tremendous stories of life on the road, and collaborations and encounters with legendary figures like his pals in Def Leppard, David Lee Roth, Alice Cooper, and Paul McCartney. Son of a Milkman will entertain, surprise, and inspire longtime fans of this enduring band.
We are excited to include that this week's giveaway is a free copy of his newest memoir! Be sure to sign up for our newsletter as your entry ticket, and if you're already a subscriber you've been entered! Sign up here!