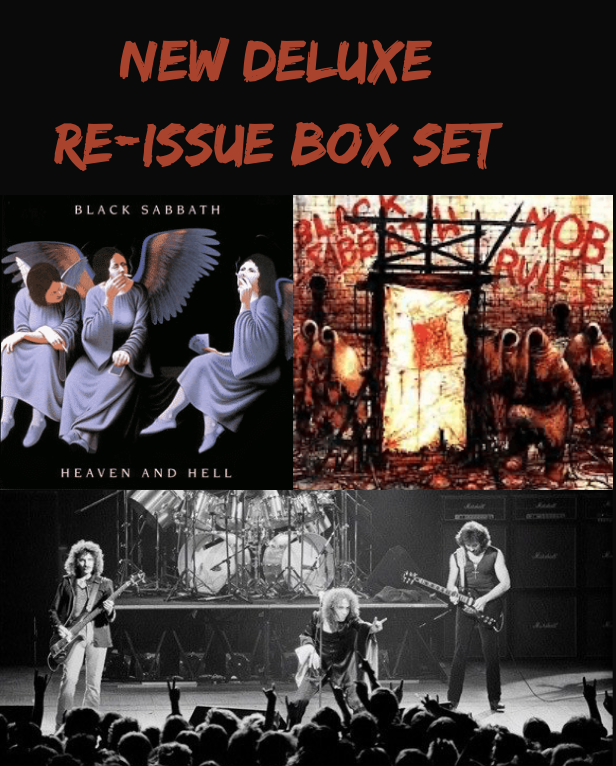 Hello Metal Heads. Welcome to March Madness. What a better way to start the month than with a visit with our old friend Vinny Appice. Vinny is here to discuss the new Black Sabbath re issue and to give us a update on his band Last in Line. 
Rhino Records salutes the long shadow cast by this short-lived lineup with newly remastered versions of both albums expanded with rare and unreleased music. Heaven and Hell: Deluxe Edition and Mob Rules: Deluxe Edition will be released separately on March 5, 2021. 
Singer Ronnie James Dio joined Black Sabbath in 1979 and quickly found kindred spirits in guitarist Tony Iommi, bassist Geezer Butler, and drummer Bill Ward. When Heaven And Hell was released in April 1980, the album was met with effusive reviews for the band's return to form on metal masterpieces like "Neon Knights" and the title track. The album reached #9 in the U.K. and #28 in the U.S., where it was also certified platinum.
 
Heaven and Hell: Deluxe Edition adds several bonus tracks that have never been released in North America, including versions of "Children of the Sea" and "Die Young" recorded live in 1980 in Hartford, CT. The set concludes with live rarities like "E5150" and "Neon Knights" that originally appeared in 2007 on the Rhino Handmade's limited edition collection, Black Sabbath: Live At Hammersmith Odeon. 
 
To follow-up Heaven And Hell, the group returned to the studio in 1981 to begin recording Mob Rules, with drummer Vinny Appice joining the band for the first time. Released in October 1981 and certified gold, the album was another Sabbath classic, including standouts like "The Sign of the Southern Cross," "Turn Up The Night" and the title track.
 
Mob Rules: Deluxe Edition boasts an expansive selection of rare and unreleased recordings. Along with additional tracks from Live At Hammersmith Odeon, the collection also includes a newly mixed version of "The Mob Rules." The cherry on top is an entire concert recorded in 1982 in Portland, OR. Highlights include stellar performances of "Neon Knights" "Heaven And Hell" and "Voodoo." 
Metal Mayhem ROC show correspondent and Sabbath expert; "Metal Walt" checks in with recap of the DIO Sabbath Years. Opening with a great discussion filled with the wit -n- humor that only "Metal Walt" can provide.