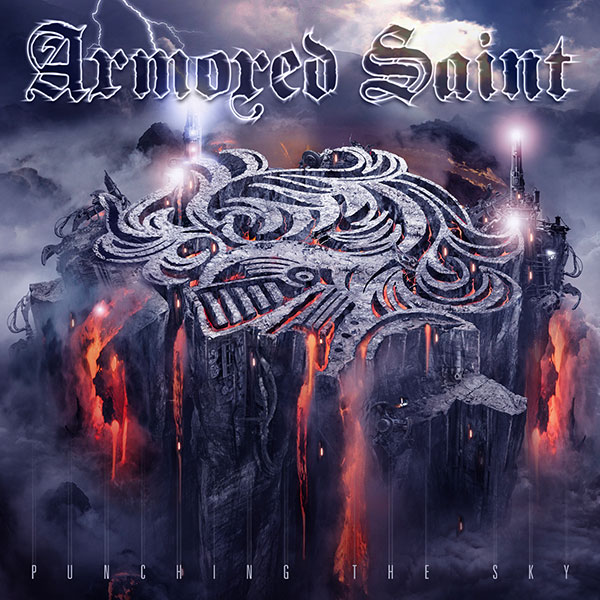 Metal Mayhem ROC Special Interview Edition with John Bush lead singer from the band "Armored Saint."
Hello #metalheads, "it's always heavy in here"! We are excited to bring you this special interview, recorded in the Metal Mayhem ROC Studios in Rochester, NY. Metal Forever Mark and the Vernomatic had the opportunity to speak with the Legendary John Bush from Armored Saint. Bush gives insight on the latest Armored Saint release "Punching The Sky" and how the band has been promoting the release without playing live. The guys take a walk down Heavy Metal memory lane with tales from the famous 1985 tour "Ride the Lightning" tour with headlining W.A.S.P., Metallica and followed by Armored Saint. John participates in staple show segment MT. RUSHMORE OF METAL with his top 4 metal singers...listen to see who! 
Leaders and stalwarts of the American heavy metal scene since the early 80s, Armored Saint's eighth full-length album Punching The Sky sees them returning with a hard, diverse, attitude-drenched collection. It's everything that faithful followers have come to expect from them while pushing their signature sound forward. "The goal is to write really good music. I know I'm stating the obvious here but that's about the size of our agenda," says bassist Joey Vera. "We've been able to shed a lot of expectations that sometimes plague a band like ours that has been around a long time, and we've recently moved into a comfort zone with just being ourselves. This record is a reflection of where we're at, right now." 
With the band's place in the metal scene firmly reestablished with Punching The Sky, they are staring down their four decade anniversary, which Vera reflects on. "Part of me feels like I can't believe we've been doing this for that long. It's kind of incredible. So I feel pretty damn lucky really, that we've been able to have the support from fans and our record company for all these years. Without this support, we really couldn't do any of this. So this is the big part of what has kept us going, and when I stop and look around, I am humbled that we've had this opportunity to make music and tour for such a long time. That's what our initial goal was back when we were just 18 years old."
https://www.facebook.com/thearmoredsaint
https://twitter.com/thearmoredsaint
"End of The Attention Span"
https://open.spotify.com/track/0ZXfCqbSaymA9otjk7lIQS?si=UGZYkqJwTuqPF9wreu4cYA-
"Missle to Gun"
https://open.spotify.com/track/6NB1gVo28x1LS4OzGjqki5?si=F6UdwxdDREKQGlUtDLOotA

"Standing on the Shoulders of Giants"
https://open.spotify.com/track/1t45nu8Bz8V0H1Adc54dvL?si=WyfE-I0lToeprIAKz7W0Gg