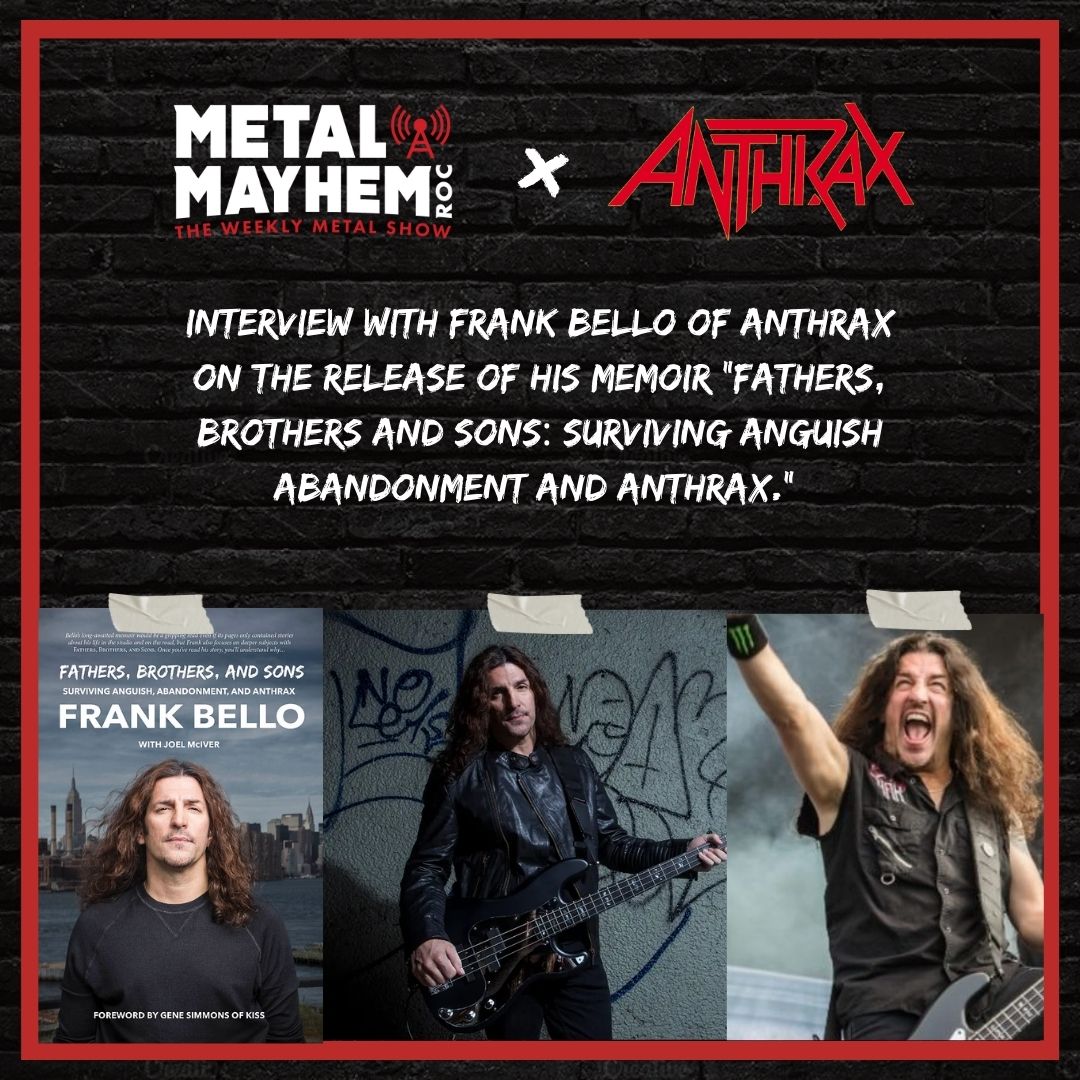 Good evening, everybody. It's Thursday and time for another edition of Metal Mayhem ROC!
Tonight, show host Jon "The Vernomatic" Verno talks to Anthrax bass player Frank Bello about his new book "Fathers, Brothers, and Sons: Surviving Anguish, Abandonment, and Anthrax".
Frank shares stories about meeting Steve Harris of IRON MAIDEN as a 14-year-old and also tracking down Gene Simmons of KISS in a secluded recording studio. Awesome, true stories!!
Frank talks about music, family, and the band's plans in 2022. Vernomatic and Frank take a walk down heavy metal Memory Lane as the two discuss Rochester and central NY's metal history.
Frank answers a few listener questions and we hear from some of Franks metal friends.
The two also pay tribute to the late "Dimebag" Darell Abbott and John Lennon. It's an intensely powerful conversation with one of the nicest guys in Metal.
We invite you to rate and review this and all past episodes at www.podchaser.com Simply enter Metal Mayhem ROC in the search box, scroll down, press the MMROC logo and rate the episode and leave a review
As always, we encourage you to listen, like and share this and all past episode to your metal and NON metal friends. Thank you for your support, you can follow us at https://www.facebook.com/groups/409879766475870
Please stay safe and always remember to KEEP IT HEAVY!!!