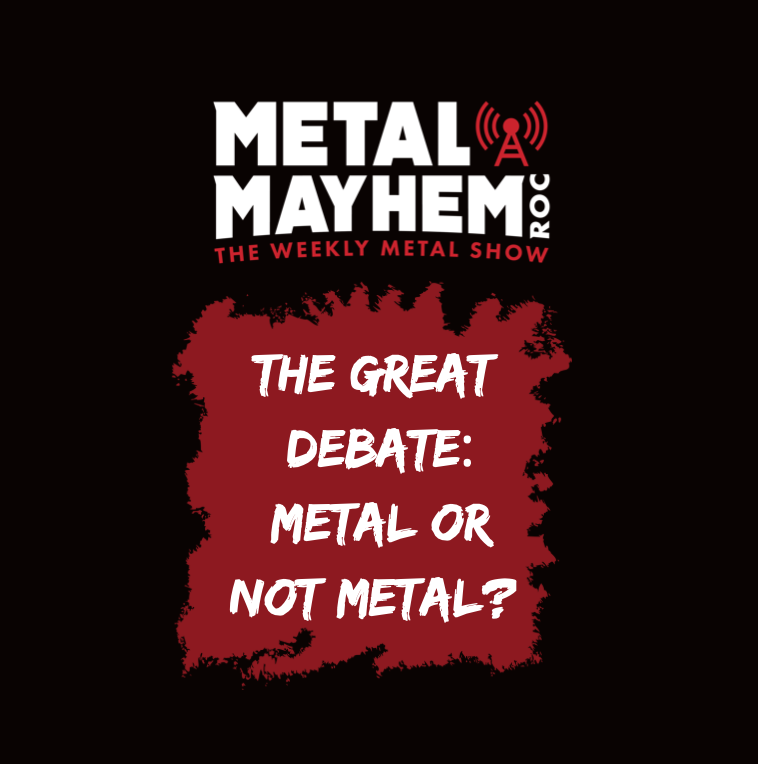 Good Evening METALHEADS! Its Thursday and time for a brand new episode of Metal Mayhem ROC.
Tonight Jon "The Vernomatic " Verno and  " Metal Forever Mark" welcome  MMROC Correspondent "Metal Walt" back to the show to play our debate game of Metal or NOT Metal. 
The guys are presented with six brand new songs from unidentified artists and they debate whether the tracks qualify as METAL OR NOT METAL!
It's a fun way to hear some new music, talk metal and bust some chops. 
Enjoy the weekend, jam some tunes and always remember to KEEP IT HEAVY!!!