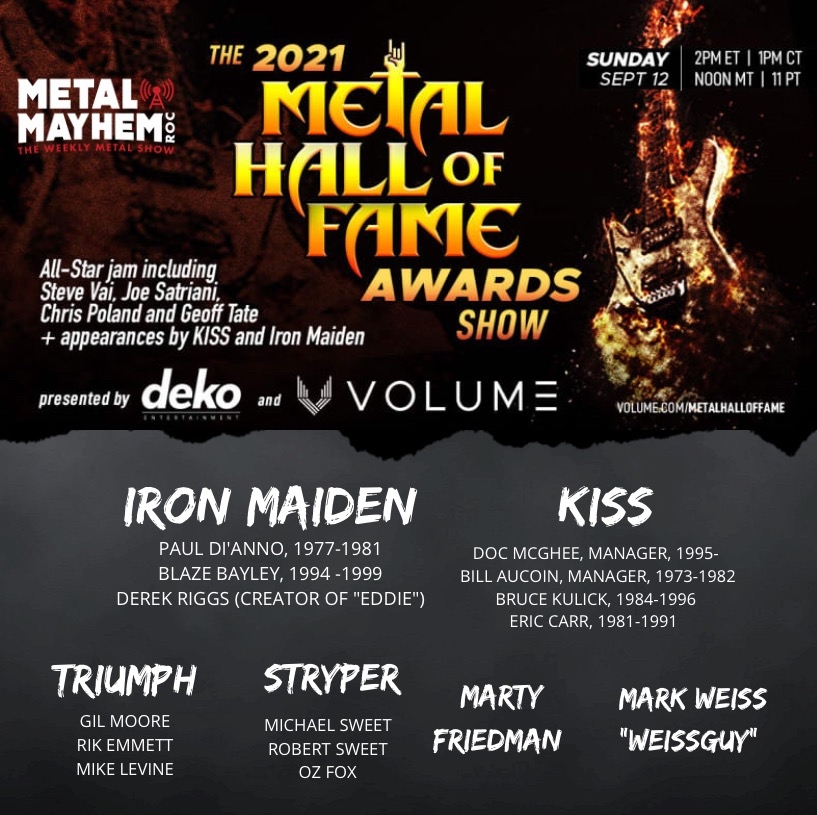 Good evening Metal Heads. Its Thursday and Its time for a brand-new edition of Metal Mayhem ROC.
Tonight Jon "The Vernomatic" Verno features this weekend's Metal Hall of Fame ceremony. Due to Covid restrictions the 5th annual event is restricted to a live stream event. 
Vernomatic welcomes Metal HOF CEO Pat Gesualdo on to discuss, in detail, this year's inductees and the ceremony its self. 
Part two of the show, Vernomatic welcomes Roman Fernandez on to the show.
Roman was the life partner of the late Bill Aucoin, the first Manager of KISS from there conception until 1982. Roman started a grass roots movement to get Bill Aucoin inducted into the the ROCK N ROLL HALL OF FAME, after bill was snubbed when KISS was inducted.
Please listen, like and share.